Upcoming Conferences
Past Conferences

Workshop on Public Economics and Tax Policy 2013
June 24-28, 2013, Claremont Hotel Club and Spa, Berkeley
Co-sponsored by Harvard Law School

Handbook of Public Economics, v.5
December 8-9, 2011 - Alumni House, UC Berkeley


Workshop on International Taxation
June 22-26th, 2009
Co-sponsored by the Oxford University Centre for Business Taxation

Key Issues in Public Finance
Co-sponsored by the Burch Center on May 5, 2006 with NYU Law School

Taxing Corporate Income in the 21st Century
Co-sponsored by the Burch Center on May 5 -6, 2005 with the Office of Tax Policy Research at the University of Michigan

Workshop on Public Economics and Tax Policy 2004
June 21-25, 2004, Claremont Resort and Spa, Berkeley

Berkeley Symposium on Poverty, the Distribution of Income, and Public Policy
Co-sponsored by the Burch Center on December 12-13, 2003, Alumni House, UC Berkeley


International Seminar in Public Economics, "Taxation and Financial Innovation"
December 7-8, 2001, Alumni House, UC Berkeley

Conference on Ageing, Financial Markets and Monetary Policy
Co-sponsored by the Burch Center and the Deutsche Bundesbank on May 4-5, 2001, Frankfurt, Germany

Conference on the Handbook of Public Economics
December 1-2, 2000, Alumni House, UC Berkeley


Conference on Demographic Change and Fiscal Policy
October 16-17, 1998, Alumni House, UC Berkeley
Co-sponsored by the Robert D. Burch Center for Tax Policy and Public Finance and the
Center for the Economics and Demography of Aging, UC Berkeley


Conference on Demography and Fiscal Policy:
Poverty, Immigration, and Aging in the United States and California
March 20, 1997, Alumni House, UC Berkeley
sponsored by the Robert D. Burch Center for Tax Policy and Public Finance and the
Center on the Economics and Demography of Aging, UC Berkeley
The changing composition of the U.S. population is affecting fiscal policy in a number of important ways. This conference will consider three aspects of changing demography that are particularly relevant: the characteristics of those living in poverty, the size and composition of the immigrant population, and the growing share of the elderly among U.S. residents. On each of these topics, speakers will focus on the implications for fiscal policy at the federal level and in California, where these issues are especially pertinent.


Fiscal Policy: Lessons from Economic Research
February 2-3, 1996, Alumni House, UC Berkeley
The Burch Center for Tax Policy and Public Finance held a research conference on February 2nd and 3rd, 1996, on "Fiscal Policy: Lessons From Economic Research." Prof. Alan Auerbach, Director of the Burch Center, invited eight papers by some of the nation's most prominent public economists, designed to highlight the current state of our knowledge in particular areas and to identify directions for future research. The conference was free and open to the public.
Email: burch@econ.berkeley.edu.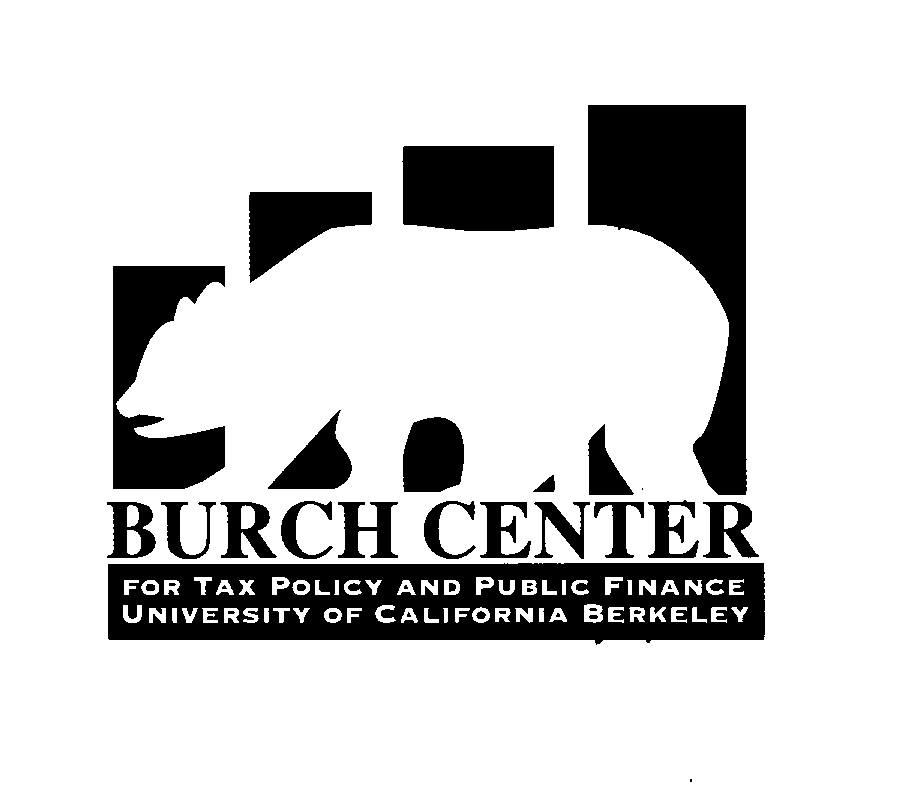 Home