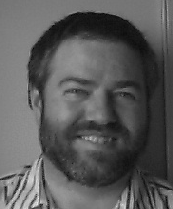 University of California, Berkeley

March 9 - May 14, 2010
TuTh 3:30-5:00
534 Davis

Instructor: Robert M. Anderson
Office: 583 Evans Hall
Office Hours: W 12-3 (12-1 is exclusively for 201B, beginning March 10)

Assistants: Oleksiy Shvets
Office Hours:
M 11:45-12:45, W 11-12, 506 Evans

John Zhu
Office Hours:
Tu 1:40-3:30, 747 Evans


Department of Economics
University of California, Berkeley
508-1 Evans Hall # 3880
Berkeley, CA 94720-3880
510-642-0822
Ghostview PS Viewer
Adobe PDF Reader
Economics 201B: Economic Theory (Second Half)
Spring 2010 March 9-May 14
Instructor: Robert M. Anderson
Professor of Economics and of Mathematics
2010 Syllabus
Handouts
2010 Lecture Notes. Please do download these and print them prior to the lecture, to facilitate note-taking. Please use the posted revision to update your notes.
2010 Problem Sets
2010 List of Theorems for Exam, reposted 5/3/10 to correct a typo
Final Exam is Friday, May 14, 2010; 7:00pm-10:00pm, 390 Hearst Mining Building. No BlackBerries, calculators, iPods, iPhones, iPads etc. Please bring three bluebooks.
Previous Exams